07948 900 911
Hi, thanks for visiting my website!
You've probably got here via eBay so you're probably looking for a bit of discount!
Only kidding about the discount thing, I am happy to reduce my prices as I have to allow for all the additional costs of selling on there, hence why I try to point you here.
I'm Jin by the way, call me on 07948900911 and you'll find that I'm a normal chap. If you're a bit shy then you can email, text, Whatsapp or use the contact form on here to get in touch.
Follow me on eBay to see current for sale items, you can also click on the picture of the shop next to the 'Open all hours' heading. You can find me on Facebook and Instagram but I prefer doing business the old fashioned way over a nice cup of tea, or a beer if you come on a Friday night!
So, let's get to the nitty gritty…well done for reading this far by the way...why buy from HSC911?
Well, I must be doing something right as my adverts are copied word for word, people try to imitate the style of my pictures and even my Porsche pricing references have reached car traders and OPC's...Imitation is the sincerest form of flattery after all!!!
I try to find rare Porsche parts, not your usual run of the mill stuff. GT and RS parts make me want to do a sex wee hence why I mainly sell them.
Everything I buy is genuine Porsche and never from a crash damaged car. I never refurbish my wheels as I don't want to hide any damage and you may want to have them in a different colour other than standard silver.
I have sent parts all over the world so distance is not an issue, everything is tracked and insured too. I am happy to collect/drop parts off myself as I do get around and also use 'man in a van' type couriers too.
If you have parts that you want to sell then let me know, I will collect items myself and pay instantly too. Likewise, if you want a part that I do not have then I will try my best to source it for you and as soon as possible.
If you fancy a chat about cars, want a new pair of sandals and white socks for your 993 or need some advice on parts then get in touch, happy to talk Porsche all day long!
No Hooky Street here
I only sell genuine Porsche parts, no hooky fake stuff from a mush in Shepherds Bush!
I am actually based 2 miles from Bedford Autodrome, MK44 2YP.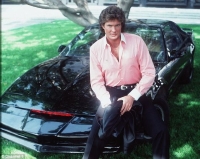 Don't be a lone crusader
Buying parts can be a dangerous world! There is no need for it to be that way. Call me for advice, be it to check if a part is genuine from other sellers or to see if a particular part will fit.
Not an Arthur Daley
"You make contact with your customer. Understand their needs. And then flog them something they could well do without." Arthur Daley on being a businessman.
Rest assured I will treat you the way I expect to be treated. No pressure to buy, my focus is 100% on customer satisfaction.
I love it when a sale comes together!
So if you have a problem, if no one else can help, and if you can't find parts, maybe you can hire...the HSC-Team.
I can source parts for you, likewise, I will buy your parts too!
Got a power suit?
TRADERS...I can buy your parts from you!!!
Spend your time selling cars, not parts. Get your old Nokia brick phone out and get your people to call my people.
Contact me
Fill out the form below and I will get in touch as soon as possible.
Alternatively, call/text/whatsapp me on 07948 900 911.